Mardie Caldwell Christensen
As a mother and grandmother,
Mardie Caldwell Christensen
saw firsthand the impact of a stage 3 cancer diagnosis on her seven-year-old granddaughter. After dedicating her life's work to helping children and families come together through adoption, she found herself helping her own family as they navigated the realities and fears of pediatric cancer. Mardie spun tales at home to entertain and encourage little Ellie throughout her treatment.
Mardie's daily journaling helped document Ellie's journey, emotions, and challenges. Mardie's tracking of these precious moments helped with her first children's book, Ellie The Brave, Bald Fairy. A heartfelt and inspiring story, the book gives hope to children of all ages facing cancer and other childhood illnesses.
An award-winning author, Mardie has written numerous non-fiction books. Ellie is her first foray into picture and story books for children. As she shared this sweet fairy story with a few friends, she found that it was an uplifting story that resonated with anyone who has suffered from hair loss due to cancer treatment, even adults! It is her sincere wish that these same magical stories will encourage other children facing similar diagnoses.
Mardie's books have won many prestigious awards, including the Benjamin Franklin Award (IBPA), Publishers' Weekly Rising Star Award, and the iParenting Media Award. "So I Was Thinking About Adoption…" is in its fifth printing, with over 65,000 copies in print. It is widely considered the best book on adoption as a pregnancy option.
Mardie Caldwell Christensen is available for media inquiries, for print, television, or radio/podcast interviews. She may at times be able to include her granddaughter Ellie, who was the inspiration for the story. We've prepared suggested questions for media appearances.
Media Credits
Mardie is an inspiring speaker who often shares experiences and inspiration from her life's work on podcasts and in print, such as US News, Parade Magazine, World Report, and Parenting Magazine. She is widely sought for print articles and speaking engagements.
Mardie has more than 225 media credits to her name. You may have seen her on NBC's The Today Show, CNN's Larry King Live, or The Ricki Lake Show. Additional media appearances include Marie Osmond's Show "Marie," ABC News, CNN Headline News and Inside Edition, CBS News, NBC News, MSNBC, Fox, PBS, BBC, PBS, KGO Newstalk Radio, CNN's Black in America II, The Campbell Brown Show, and Dr. Laura to name just a few. Mardie has also been a Radio Talk show host with SiriusXM and radio station AM 710.
More About Author Mardie Caldwell Christensen
Mardie Caldwell is the Founder and CEO of Lifetime Adoption Center in Florida. Facilitating more than 140 adoptions each year, Lifetime has become one of the largest adoption centers in the country. Working nationwide, Lifetime's caring staff supports each woman as they consider their pregnancy choices while encouraging waiting adoptive families throughout their adoption journey.
She founded Lifetime Adoption Foundation, a 501(c)3 nonprofit to assist birth mothers in fulfilling their dreams through college scholarships, grants to help with special needs adoptions, and support for women considering adoption. In 2014, Mardie was honored with the U.S. Small Business Administration's "Woman-Owned Business of the Year."
Mardie has designed an adoption program that is personalized for each individual that contacts her center, and provides around-the-clock availability for any birth parent considering adoption. She designed the program after her own adoption struggles, and prides herself on the caring, compassionate support that is offered to each birth parent and family who works with Lifetime Adoption.
Mardie has shared her adoption experience with others around the world. She has written five books about adoption. Two of her books for adoptive families, AdoptingOnline.com and Adoption: Your Step by Step Guide have won awards, including the prestigious Benjamin Franklin Award. They are both widely recommended, most notably by Dr. Laura Schlesinger who hailed Mardie's book as the "ultimate guide to adoption".
Thank you for writing a book that my daughter can relate to! Be strong, Be Brave are phrases we said over and over during her treatment. All our children fighting cancer definitely have magical powers. Thank you for making bald beautiful.
We love hearing from our readers! Whether you have questions or comments about the book, questions for Mardie or Ellie, or you would just like to share your story, please don't hesitate to
get in touch
.
Phone
866-986-BOOK
(866) 986-2665
Address
P.O. Box 1900
Penn Valley, CA 95946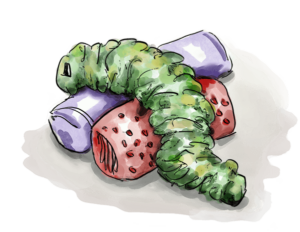 Address
P.O. Box 1900
Penn Valley, CA 95946