Questions for the Author
Author Mardie Caldwell Christensen is available for interviews including television, print, and radio/podcasts. She is an accomplished and experienced media personality and can be available on short notice.
Here are some sample questions if you would like to interview her about Ellie the Brave, Bald Fairy, her experience with pediatric cancer, and her granddaughter Ellie who was the inspiration for the book.
Can you tell me a little about Ellie the Brave, Bald Fairy?
What inspired you to write this book?
How did this story come into existence?
What did you learn when you were writing the book?
What surprised you the most?
What does the real-life Ellie think of the book?
How is Ellie doing now?
Is this book only for kids struggling with cancer?
What are your hopes for this book?
Will there be more stories about Ellie the Brave, Bald Fairy?
To schedule an interview with author Mardie Caldwell Christensen, please call her publisher, American Carriage House Publishing at 1-866-986-BOOK.

We love hearing from our readers! Whether you have questions or comments about the book, questions for Mardie or Ellie, or you would just like to share your story, please don't hesitate to
get in touch
.
Phone
866-986-BOOK
(866) 986-2665
Address
P.O. Box 1900
Penn Valley, CA 95946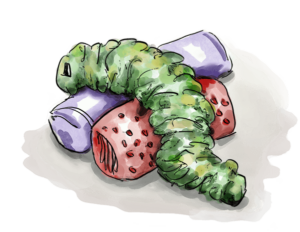 Address
P.O. Box 1900
Penn Valley, CA 95946